On October 18th ASHRAE Halifax Chapter will be hosting a technical tour of Nova Scotia Power's headquarters. Topics covered will be:
Energy Saving Measures
Water to Water Heat Pumps
Chilled Beams
System Benefits
Challenges faced
This is a great opportunity to see real world examples of different technology used in mechanical systems. Interact with other industry members, eat a great meal catered by one of the top caterers in Halifax, and finish the night with drinks and entertainment downtown!
Your Host: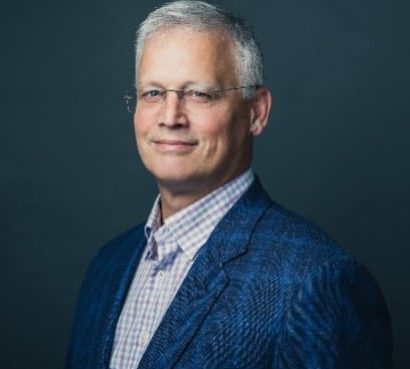 Denis A Morris, P.Eng.
Senior Mechanical Engineer, President/Senior Partner
Denis, President and Senior Partner at M&R Engineering since 1984, boasts a 35-year career in Mechanical Design. He holds a Bachelor of Mechanical Engineering (with Distinction) from TUNS in 1984, and a Diploma in Engineering from St. Francis Xavier in 1982. His education is complemented by an NSERC Post Graduate Scholarship, where he pursued studies in Vibration and Refrigeration at TUNS and Carrier Corp. Additionally, Denis completed Advanced HVAC & Refrigeration Training in Syracuse, NY in 1985.
His expertise spans MEP project delivery, energy analysis, and automation. Denis's commitment to advancing Mechanical Design is evident through his dedication to research and innovative technology implementation, with a focus on energy efficiency and healthier buildings. Core values include Energy Efficiency, Environmental Responsibility, and Value-for-Money.
Denis's sustainability commitment led to founding our Energy Modeling Group, ensuring projects align with design goals and budgets. His expertise extends to cost-effective HVAC solutions, such as biomass boilers, renewable energy, and geothermal heat pumps. His multidisciplinary team management ensures seamless collaboration. Denis's unwavering dedication to sustainable design and Mechanical Design innovation is invaluable to M&R Engineering and clients.
Your Tour Guide: Brad Stronach
Brad Stronach is a Red Seal HVAC/Refrigeration technician and Red Seal Gas Fitter who has been working with Atlantica contractors for the past 13 years.
Brad has been servicing and maintaining NSP 1H since construction in 2011 and Emera place since 2018. Brad specializes in hydronic heating, and chillers.
Event Sponsor: Victaulic

Event Agenda
5:30 - Registration, Networking
6:00 - Welcome, announcements and beginning of dinner
6:30 - Building Tour
7:30 - Closing remarks, drinks & networking
Event Details
EARLY BIRD PRICING AVAILABLE UNTIL OCT 3, 2023.
Tickets available until Oct 13, 2023
All are welcome, but tickets must be purchased before the event through the booking form below. Multiple tickets can be purchased at once, and discount codes can be applied before checkout.
All tickets include meal and one drink ticket.
ASHRAE Members and students receive discounted ticket prices. To learn more on how to become an ASHRAE member, please visit the ASHRAE Society website.
Meals are included in the ticket price, and drinks can be purchased separately.
There is plenty of free parking on site, and multiple bus stops within a 10 minute walking distance
Registration Guidance For ASHRAE Members
If you are an ASHRAE member, your information has been imported into the ASHRAE Halifax events system and you already have an account. Your email is the email address that is listed in the ASHRAE Society database.
Please select the "Sign In" option on the "ASHRAE Member (Society & Halifax Chapter)"
Put in your email address and select "Need a password?"
Your password will be emailed to you, and you will be able to sign in. After signing in, you can update your profile information if desired. This will only update the records stored within the ASHRAE Halifax chapter database.
Once signed into the ASHRAE Halifax Events system, you will be able to receive the "ASHRAE Member (Society & Halifax Chapter)" ticket price.
Note: If you just joined ASHRAE or renewed a lapsed membership, it will take at least 24 hours before your membership is updated in the Halifax membership database. Please email ashrae.halifax@gmail.com if you would like to expedite this process.